Lead Poisoning
New York Lead Poisoning Lawyers
Lead poisoning from household paint continues to be a significant public health problem throughout the United States and especially in New York City, affecting millions of young children annually. While lead paint-based products have been banned since 1978, those living in older homes are at a greater risk of being exposed. Young children and babies are most at risk for lead poisoning because they are more likely to put their hands in their mouths and to eat paint chips in the home.
Lead poisoning can affect almost any system of a child's body. It may cause decreased intelligence, behavioral disorders or other permanent injuries, including:
Reading impairments and other learning disabilities
Reduced attention span
Impaired hearing
Hyperactivity
Nerve damage
Loss of motor skills
Other behaviorial problems at home and school
If you live in an older building, your child may be at greater risk of lead poisoning, even though lead paint has been banned from home use for many years. Landlords in New York City are required to inform tenants of any known lead paint hazards in both apartments and common areas. However, the only way to know with certainty if your child has been exposed to lead is to have his or her blood tested. Healthcare insurance and Medicaid cover testing for most young children. If you believe your child has been exposed to lead paint, contact your child's pediatrician or local health department.
If your child's blood test shows evidence of lead paint exposure and may have suffered injury, contact the experienced lead paint injury lawyers at Ross, Legan, Rosenberg, Zelen & Flaks, LLP at 1 (888) 878-3342 today.

Motor Vehicle & Pedestrian Accidents

Medical Malpractice

Premises Liability

Workplace & Construction Accidents

Products Liability

Lead Poisoning

Serious Injuries

Wills, Trusts & Estates

450 7th Avenue
Suite 2901
(Cross Street W. 34th)
New York, NY 10123
Tel: 212-967-8500
Fax: 212-967-2218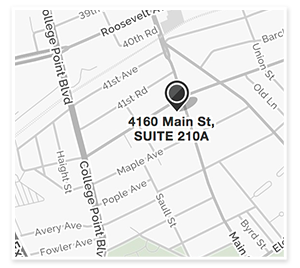 41-60 Main Street
Suite 210A
(Across from Main Post Office)
Flushing, NY 11355
Tel: 718-321-1800
Fax: 718-321-9040



Dedicated to protecting your rights: (888) 878-3342